The Art of Communication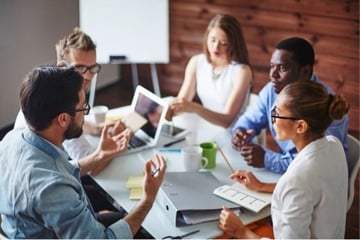 It doesn't matter how many great ideas you have – unless you are able to communicate effectively your ideas in writing, you might as well not have them. People who write well do well. You have to be an effective and persuasive communicator in order to make something happen. 
In the efficiency sales setting, you have to sell your ideas in writing. 
- The purpose is to persuade a person or a group of people to approve a recommendation or proposal and take the steps necessary to implement it.
- Bad writing slows things down; good writing speeds things up.
- In this business, writing may not only be your first impression, it may be the only way people know you.
- Your prospect will judge the accuracy of your engineering by the quality of your writing. A poorly written report can ruin a sale that was otherwise in your pocket. 
If you're not confident in your writing ability, or you just want to brush up your communication skills (verbal or nonverbal), I highly recommend reading this article by Jim Rohn, "8 Ways to Master the Art of Communication."
Want our daily content delivered to your inbox? Subscribe to the Selling Energy Blog!