Networking Sidekick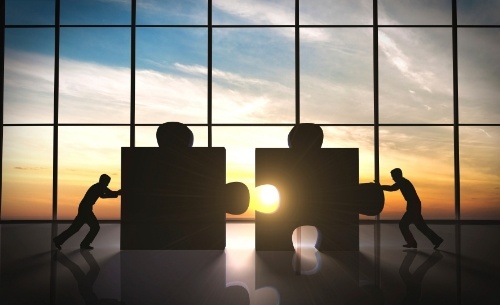 When you're at a networking event, you can get a lot more accomplished if you partner up with one or two people and work the room together. Let's say there are 50 people at a two-hour event. You probably don't know everyone in the room, and you definitely won't have the opportunity to introduce yourself to everyone. If you introduced a fellow networker to your existing connections and they did the same for you, you would create a win-win situation and maximize the number of people each of you meet.
You should have a little pact with yourself to make an effort to be a facilitator of introductions. Introduce yourself to a new person, tell them what you do, ask them what they do, and maybe just set the precedent: "Hey, let me introduce you to a few people I know, and you can do the same for me." Not only do you get a chance to meet people you may not have otherwise met, but you also get an instant rapport boost because you are being introduced by someone that the person already knows. In other words, you're no longer a stranger – you're a friend-of-a-friend.
Love one of our blogs? Feel free to use an excerpt on your own site, newsletter, blog, etc. Just be sure to send us a copy or link, and include the following at the end of the excerpt: "By Mark Jewell, Wall Street Journal best-selling author of Selling Energy: Inspiring Ideas That Get More Projects Approved! This content is excerpted from the Sales Ninja blog, Mark Jewell's daily blog on ideas and inspiration for advancing efficiency. Sign up at SellingEnergy.com."

Want our daily content delivered to your inbox? Subscribe to the Sales Ninja blog!