Reframing Your Motivation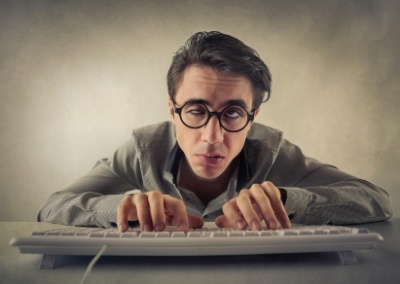 No matter how much we love our jobs, there are times when work can seem tedious. Maybe we have to make a bunch of cold calls; maybe we have to enter a couple hundred business cards into our contact database; maybe we have to send out follow-up emails to all of our clients from the past month. Whatever the case may be, it all comes down to the way we frame these tasks in our own minds.
Have you ever heard the fable of the three people building a cathedral? It goes something like this: A man walks into the courtyard of the cathedral being built and asks the builders, "What do you do for a living?" One person says, "I'm breaking rocks." Another person says, "I'm making blocks." The last person says, "I'm building a cathedral." The three people were doing exactly the same job. They just had different perspectives on what they were doing.

When you're making cold calls, when you're putting sales campaigns together, when you're writing your next sales letter, you ask yourself, "What am I doing?" Are you really just making cold calls? Are you really just crafting a campaign? Are you simply writing a letter? No. What you're doing is you're finding your next 50 customers. You're making connections that are going to turn into sales.Why does it pay to think this way? It turns tedious work into meaningful work – the work you love to do.

By the way, marshaling the resources to complete all of those seemingly menial tasks takes discipline. I saw an awesome quote the other day in a colleague's PowerPoint presentation: "Talent without discipline is like an octopus on roller blades. There's a lot of movement, but there is no definitive direction." – Greg Cronin
Love one of our blogs? Feel free to use an excerpt on your own site, newsletter, blog, etc. Just be sure to send us a copy or link, and include the following at the end of the excerpt: "By Mark Jewell, Wall Street Journal best-selling author of Selling Energy: Inspiring Ideas That Get More Projects Approved! This content is excerpted from the Sales Ninja blog, Mark Jewell's daily blog on ideas and inspiration for advancing efficiency. Sign up at SellingEnergy.com."

Want our daily content delivered to your inbox? Subscribe to the Sales Ninja blog!