Going the Extra Mile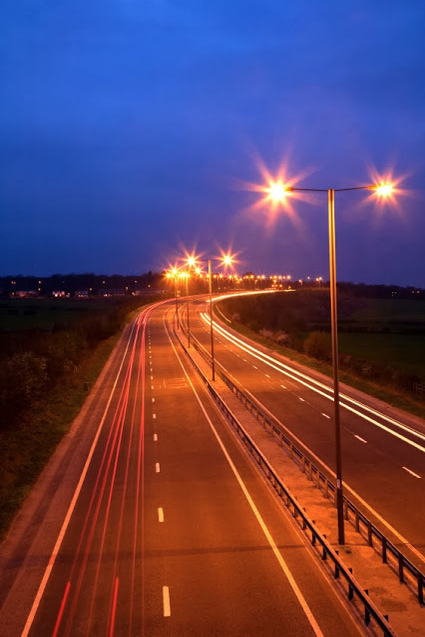 Selling efficiency takes perseverance, creativity, and a willingness to go the extra mile. I'd like to share a story today about a colleague (we'll call him Nick) who went the extra mile to close a sale.

Nick was proposing to retrofit a small city's street lighting with LED heads. The project made a lot of sense both economically and environmentally. Unfortunately, he faced resistance from the city's public works director who told him, "Sounds great in theory, but we can't do it because we don't know how many street lights we have. The Streets Department knows its records are off, and although the utility invoices us each month for the number of pole connections it says we have, we're pretty sure it doesn't have the right count either. Bottom line: we don't want to take on a project when we don't really know how many LED replacement heads we need to buy." 

Now you're probably thinking, "For goodness sake, how far apart could the city and utility's estimates of street lights be?  Besides, why not just ask vendors to quote the job with add/deduct unit pricing and make sure the contract limits the total number of fixtures that are authorized for retrofit?"

After advancing these or similar arguments in vain, most salespeople would probably walk away, defeated before they began. Nick, however, was a true sales professional. He wasn't about to leave this project undone. So what did he do? That weekend he jumped in his pickup truck with a friend who agreed that the task that they were about to undertake was both crazy and cool. The two of them literally drove every street in the area to be upgraded and counted every street light! That's right. Every darned one of them.

With his newly minted street light inventory in hand, Nick knew he could create a compelling proposal. The city could now rest assured that it had an accurate count. Perhaps even more importantly, the public works director owed Nick and his buddy a debt of gratitude for producing in a single weekend something that neither the Streets Department nor the utility could deliver for years.

Sometimes you have to play the adult in the relationship and go the extra mile to make people play nice. Sometimes you need to do some lateral thinking and serve as the catalyst, because left to their own devices, too many prospects would remain in their respective silos and never get it together. It's not always easy. However, if you collect the right data at the right time and present it in a persuasive way, you might just turn a skeptical prospect into a true believer. 


Love one of our blogs? Feel free to use an excerpt on your own site, newsletter, blog, etc. Just be sure to send us a copy or link, and include the following at the end of the excerpt: "By Mark Jewell, Wall Street Journal best-selling author of Selling Energy: Inspiring Ideas That Get More Projects Approved! This content is excerpted from the Sales Ninja blog, Mark Jewell's daily blog on ideas and inspiration for advancing efficiency. Sign up at SellingEnergy.com."

Want our daily content delivered to your inbox? Subscribe to the Sales Ninja blog!