How to Get People to Do Stuff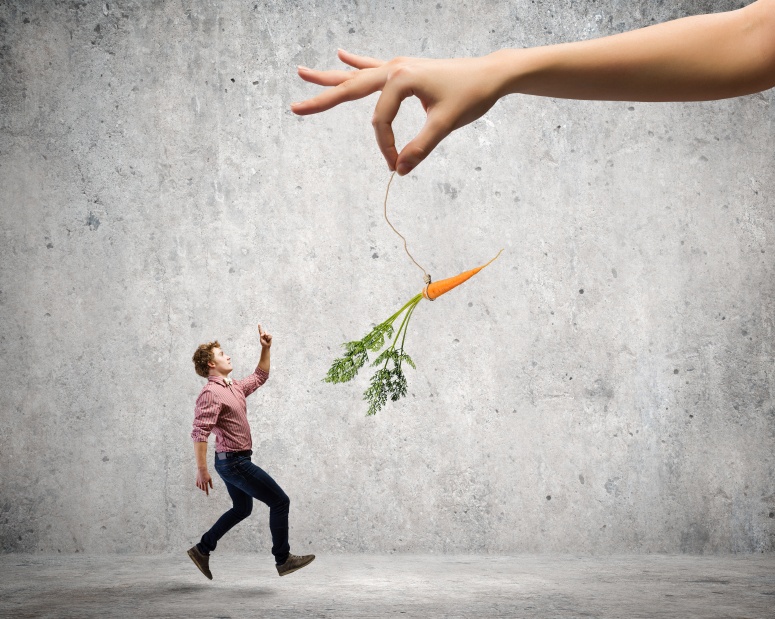 It's no secret that psychology and sales go hand in hand. If you understand the principles of human psychology and how to apply those principles to sales interactions, you're a step ahead of the curve. In this business, it's particularly important to understand how to persuade people and motivate them to take action.

In Susan M. Weinschenk's book, How to Get People to Do Stuff: Master the Art and Science of Persuasion and Motivation, Weinschenk breaks down some key components of psychology into "seven drives," or seven human motivational traits. She accompanies each of these drives with actionable ways to leverage their motivational power. If you're interested in learning more about this topic, I highly recommend picking up a copy of this book.

Here's a summary from Amazon Books:

"We all want people to do stuff. Whether you want your customers to buy from you, vendors to give you a good deal, your employees to take more initiative, or your spouse to make dinner—a large amount of everyday is about getting the people around you to do stuff. Instead of using your usual tactics that sometimes work and sometimes don't, what if you could harness the power of psychology and brain science to motivate people to do the stuff you want them to do - even getting people to want to do the stuff you want them to do.

"In this book you'll learn the 7 drives that motivate people: The Desire For Mastery, The Need To Belong, The Power of Stories, Carrots and Sticks, Instincts, Habits, and Tricks Of The Mind. For each of the 7 drives behavioral psychologist Dr. Susan Weinschenk describes the research behind each drive, and then offers specific strategies to use. Here's just a few things you will learn:
The more choices people have the more regret they feel about the choice they pick. If you want people to feel less regret then offer them fewer choices.
If you are going to use a reward, give the reward continuously at first, and then switch to giving a reward only sometimes.
If you want people to act independently, then make a reference to money, BUT if you want people to work with others or help others, then make sure you DON'T refer to money.
If you want people to remember something, make sure it is at the beginning or end of your book, presentation, or meeting. Things in the middle are more easily forgotten.
If you are using feedback to increase the desire for mastery, keep the feedback objective and don't include praise."


Love one of our blogs? Feel free to use an excerpt on your own site, newsletter, blog, etc. Just be sure to send us a copy or link, and include the following at the end of the excerpt: "By Mark Jewell, Wall Street Journal best-selling author of Selling Energy: Inspiring Ideas That Get More Projects Approved! This content is excerpted from the Sales Ninja blog, Mark Jewell's daily blog on ideas and inspiration for advancing efficiency. Sign up at SellingEnergy.com."

Want our daily content delivered to your inbox? Subscribe to the Sales Ninja blog!