Not so fast…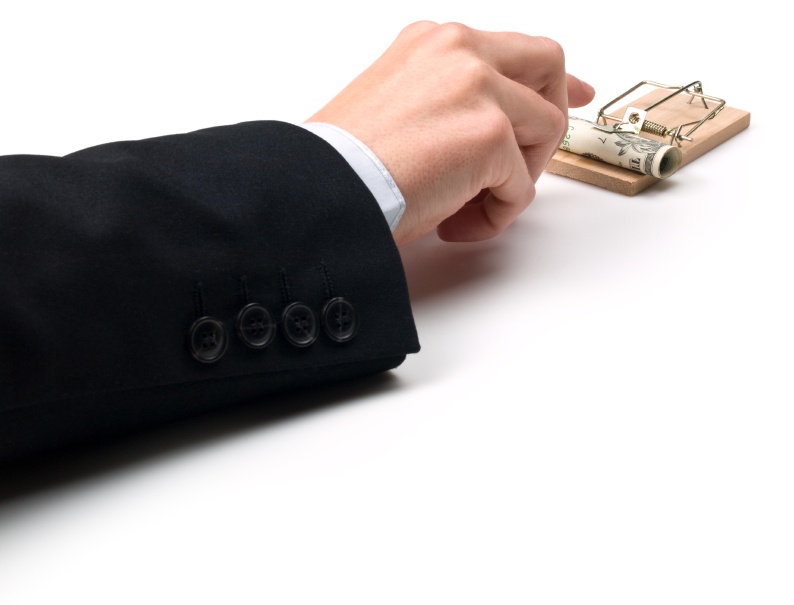 It's easy to jump to conclusions about why a reluctant buyer is not saying "yes." As a sales professional, it's your job to figure out exactly what prospects need to see or hear in order to eliminate their reservations.

Unfortunately, people are not always upfront about – or even aware of – the reasons for their reluctance. It's important not to jump to conclusions before you get to the bottom of it. The following efficiency sales story exemplifies this concept:

A sales manager who attended one of our two-day Learning to S.E.E. (Sell Efficiency Effectively™) trainings (we'll call him Jonathan) told me a story about a salesperson on his team who was trying to close a big sale. The prospect was not biting, so the salesperson dropped the price by nearly a half-million dollars. He was shocked to find that the prospect still wouldn't buy – even with the significantly lower price. (HINT: If you think price is the reason your prospect is not saying yes, you should read Escaping the Price-Driven Sale. It's a real eye-opener, based on about a thousand sales situations that were analyzed to discover how often price was actually the deciding factor.)

Anyway, Jonathan decided it was time to get involved. As the principal of the firm, he set up a meeting with the prospect and through skillful questioning and observation, discovered the real reason the prospect hadn't said yes already. And guess what? It had nothing to do with price.

The salesperson was thrilled that his boss helped him close the deal. There was only one problem: even though they had finally addressed what had been holding the prospect back and were now ready to ink the deal, they were still stuck with the half-million-dollar discount that the salesperson had volunteered before he learned what the real problem was!

That salesperson – I intentionally say salesperson, not sales professional – didn't thoroughly evaluate the situation. If he had, he would have said to himself, "I'm not going to take a half-million dollars of my company's gross margin off the table just because I have a feeling that my prospect thinks the price is too high. I'm first going to see if there's anything other than price that might be preventing this prospect from giving us the green light on this project."

I heard recently that of the multi-billion-dollar-a-year sales training industry, one of the fastest-growing segments is business acumen training for salespeople. This story certainly gives ample evidence of how an overzealous salesperson who doesn't understand the negative impact of surrendering a half-million dollars of gross margin could really damage his company's financial health while being single-mindedly focused on boosting his own commissions.

The moral of the story is clear: make sure your negotiating strategy doesn't just default to the lowest common denominator – "Let's just drop the price and see if that makes the prospect say yes." Rather, base your strategy on the answers you receive after carefully questioning what the prospect is really feeling. Jumping to conclusions without first thoughtfully assessing why your prospect hasn't already given you the green light will result in longer-than-necessary sales cycles and greatly reduced closing ratios.


Love one of our blogs? Feel free to use an excerpt on your own site, newsletter, blog, etc. Just be sure to send us a copy or link, and include the following at the end of the excerpt: "By Mark Jewell, Wall Street Journal best-selling author of Selling Energy: Inspiring Ideas That Get More Projects Approved! This content is excerpted from Jewell Insights, Mark Jewell's daily blog on ideas and inspiration for advancing efficiency. Sign up at SellingEnergy.com."

Want our daily content delivered to your inbox? Sign up for the Jewell Insights mailing list!