Traits of an Efficiency Sales Professional, Part Three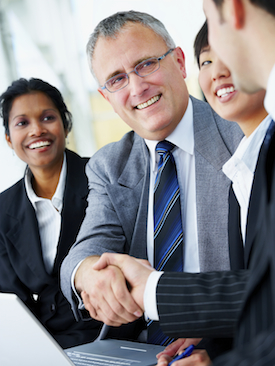 Efficiency Sales Professionals are:

Friendly
You put your customers at ease and never make them feel like they're holding you up or wasting your time.
You're calm, warm, and an excellent listener.
You have a well-developed sense of humor.
"If you would win a man to your cause, first convince him that you are his sincere friend." – Abraham Lincoln

Empathetic
You can anticipate your customers' challenges.
You have an understanding of their market and industry challenges.
You can see why your customers might be hesitant to buy.

Determined
You approach new situations with excitement, rather than fear.
You aren't afraid to try out new ideas and methods, even if they go against the status quo.
You continue to push your boundaries, even after a successful sale.


Love one of our blogs? Feel free to use an excerpt on your own site, newsletter, blog, etc. Just be sure to send us a copy or link, and include the following at the end of the excerpt: "By Mark Jewell, Wall Street Journal best-selling author of Selling Energy: Inspiring Ideas That Get More Projects Approved! This content is excerpted from Jewell Insights, Mark Jewell's daily blog on ideas and inspiration for advancing efficiency. Sign up at SellingEnergy.com."

Want our daily content delivered to your inbox? Sign up for the Jewell Insights mailing list!